RECLAIMED SERIES
THE YANKEE
TM

42MM
LIMITED EDITION AUTOMATIC
£1,350.00
BUY NOW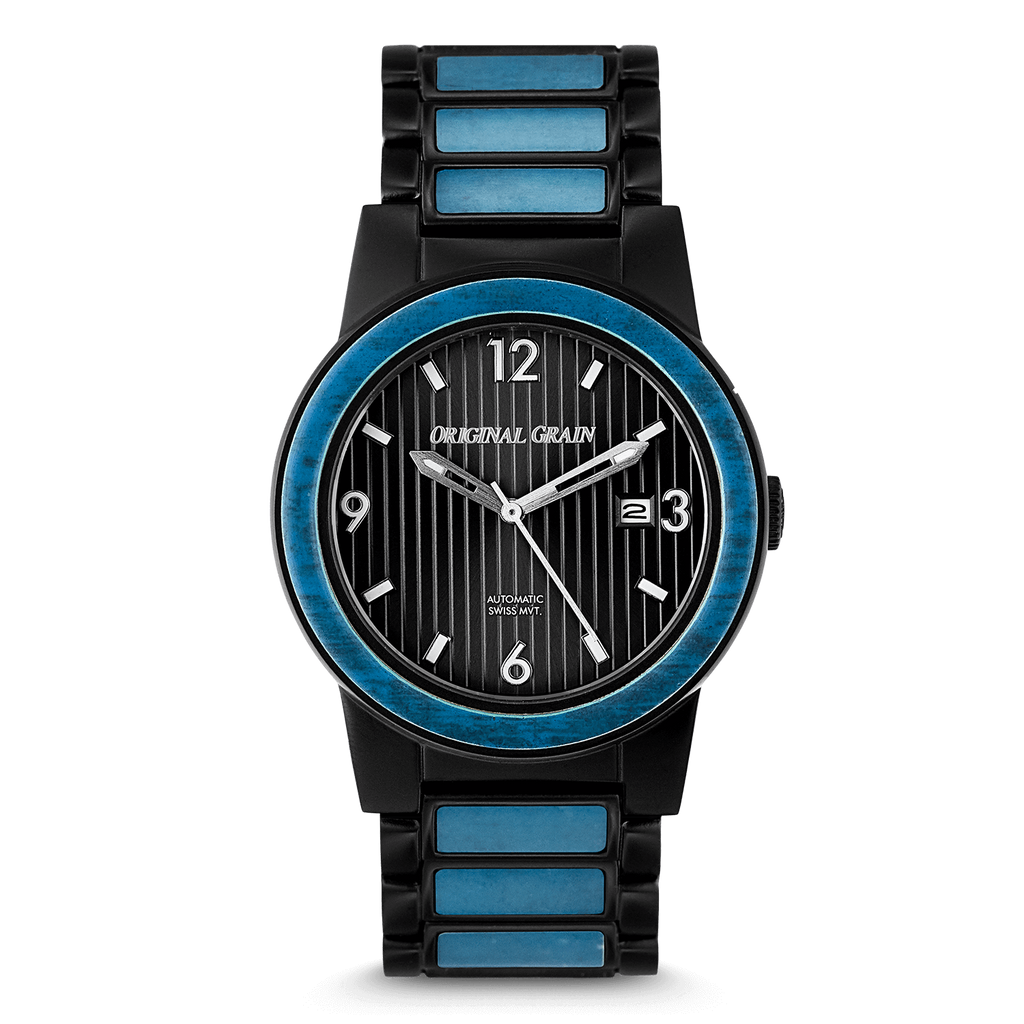 RECLAIMED SERIES
THE YANKEE
TM

42MM
LIMITED EDITION AUTOMATIC
£1,350.00
BUY NOW
FEATURES
Made with Reclaimed 1923 New York Yankee Stadium™ Wooden Seats
Only 2008 Limited Edition Timepieces
25 Jewel Swiss Made Automatic Movement
Trophy Case Display
Official MLB Product
FEATURED BY
A TIMEPIECE OF HISTORY
™
For as long as you live, you'll never forget it: The Time.
The time you stepped out of the darkened runway and into the divine sunshine of Yankee Stadium. The brilliant green grass. The iconic facade. The monuments that echoed with glories of games gone by. Chills.
The original "House That Ruth Built" may be gone, but that time lives on inside of you. Now, that moment has been preserved and transformed into a stunningly unique Timepiece of History, built with Authentic Reclaimed 1923 New York Yankee Stadium Wooden Seats.
This is not just a timepiece. It is a piece of time.
PLAY VIDEO
VIEW PHOTO GALLERY
INGRAINED YANKEES
TM

DNA

No two watches are the same as we've kept the original paint, patina, and color variations from each piece of the history-rich wood. Each timepiece has been made with Authentic Reclaimed 1923 Yankee Stadium™ Wooden Seats (View Certificate of Authenticity).

Preserving its true character meant combining age-old woodworking techniques with state-of-the-art machinery. Like a Mariano cutter, each piece has been carved with Cooperstown-worthy precision.
FOR FANS. FOR FAMILY. FOREVER.
It's one of life's great moments--taking your son to his first Yankee game to bathe in the timeless beauty of baseball.
As Father Time marches on, the 1923 Yankee StadiumTM Limited Edition Watch will preserve that precious bond, making this the ultimate heirloom piece for any devoted fan in your family.
Since the final out was recorded at the original Yankee Stadium in 2008, Original Grain has created just 2,008 of these unique timepieces.
25 JEWEL SWISS MADE AUTOMATIC
On a timepiece this special, using anything other than premium mechanics would be a cardinal sin.
That's why each watch features Swiss ETA 2824 Automatic Movement and a self-winding mechanism with 25 jewels.
The sapphire crystal glass and stainless steel case guarantee elegant durability, but it's the custom engraved dial with the Yankees' trademark pinstripe design that scores the winning run.